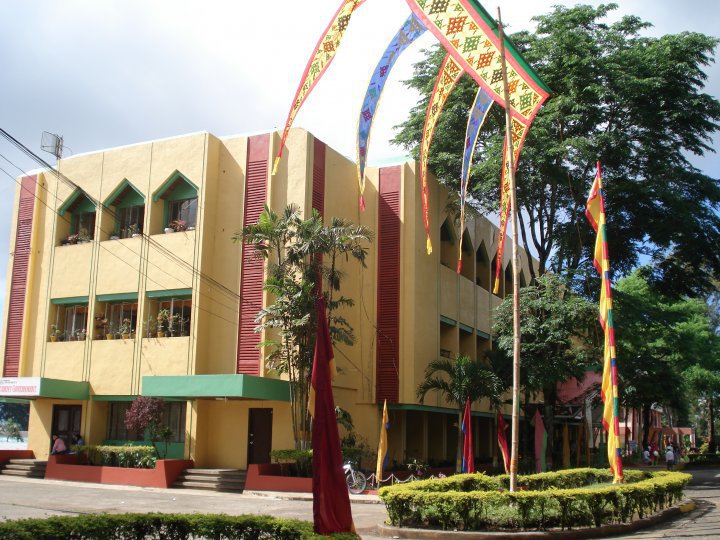 Mindanao State University (MSU) was established on September 1, 1961 through RA 1387, as amended, was the brain child of the late Senator Domocao A. Alonto, as one of the government's responses to the so-called "Mindanao Problem".
The original missionof the university was anchored on instruction, research and extension. The 1954 Congressional Committee conceptualized it as a social laboratory for national integration.
For the main campus in Marawi City starting with 282 students and 12 faculty members in its pioneering classes in 1962, it has grown to a multi-campus supra-regional university system, serving over 69,000 students in all levels with nearly 3,100 faculty members.
The locales of the University campuses are vibrant, which makes Mindanao State University System (MSUS) a distinctive university and special place for any students. It is also the only university directly charged by the government to advance the cause of national unity and actively pursue integration through education.
Today, MSU has various units in strategic areas which cut across the Mindanao regions. From a one campus university in Marawi City. MSU has grown to a multi-campus university of eight autonomous campuses, which include: MSU-Main in Marawi City, MSU-IIT in Iligan City, MSU-TCTO in Tawi-Tawi, MSU-Naawan in Misamis Oriental, MSU-Maguindanao, MSU-General Santos, MSU-Sulu in Jolo and MSU Buug in Zamboanga Sibugay.
In addition, three (3) former CHED- Supervised Institutions (CSIS) of higher learning are now considered integrated campuses into the MSU System, namely: Lanao National College of Arts and Trade (LNCAT), Lanao Norte Agricultural College (LNAC) and Maigo School of Arts and Trade (MSAT).
Charter Mandate of MSU
As enshrined in its Charter (RA 1387), MSU was established in Marawi City on September 1, 1961 to achieve the following objectives:
Educate the youth of Mindanao, Sulu and Palawan (MINSUPALA) by offering degree programs in various fields of learning;
Support businesses and industries in the region by providing their manpower requirements; and
Integrate the Muslims and the other cultural minorities into the mainstream of national life.
Nature and Features of MSU
MSU is an affirmative action policy instrument for the multiculturalist integration of the Muslims and other cultural minorities into the mainstream of national life;
MSU is a policy instrument to capacitate the Muslims and other minority cultural communities to catch up with the more advanced regions in the country;
MSU has a peace building mandate, with most of its campuses located in conflict- affected areas in Mindanao. MSU campuses are expected to compete with MILF, MNLF and ASG camps in attracting young Muslims. Moreover, being in key areas of conflict, some of MSU campuses (especially MSU-Marawi) require adequate number of security personnel; and
Most MSU campuses are residential universities entailing huge maintenance and operating expenses. Aside from their big number of academic and administrative buildings, many MSU campuses have student dormitories, faculty and staff cottages, and huge land areas.